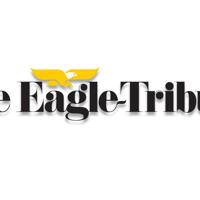 As we enter a new year amid a new wave of COVID, tens of thousands of renters and landlords are at risk of losing their homes – an unacceptable trauma for our families and communities. As a non-profit community development corporation, Lawrence CommunityWorks (LCW) develops affordable housing and helps local families gain the assets and skills they need to thrive. Since the onset of the pandemic, LCW has worked hand-in-hand with many strong and effective nonprofit partners across the city to meet community needs compounded by the pandemic. Chief among them has been the huge increase in housing instability, as people have fallen ill, lost their jobs, closed businesses, and been unable to pay rent or mortgages.
Since the end of the state's eviction moratorium in October 2020, more than 29,000 new eviction cases have been filed in Massachusetts Housing Court, including more than 18,000 evictions for non-payment of rent. In Lawrence alone, at least 608 eviction cases have been filed, 66% of them for non-payment. As community organizations and local governments across the state have worked tirelessly to distribute the $800 million in federal rent assistance — in addition to millions donated by private philanthropy — it feels like bailing out the boat with a thimble.
It's not just tenants who are at risk. About 30,000 Massachusetts homeowners are seriously behind on their mortgage payments and more than 200,000 aren't sure they'll be able to make their next payment. Forbearance programs that exist are expected to end in early 2022, if they have not already expired. Additionally, many homeowners with private lenders have never had access to relief or forbearance options.
As housing advocates and organizers, we know from experience that this housing crisis has not affected all communities equally. According to the National Equity Atlas, more than half of Massachusetts' 109,000 rent-delinquent households identify as people of color. Additionally, the majority of Massachusetts homeowners at risk of foreclosure are people of color living in gateway cities, including Lawrence.
It doesn't have to be that way. Since last January, lawmakers have been considering a bill that could prevent unnecessary evictions and foreclosures. We are proud that members of Lawrence's delegation – Representatives Moran, Devers and Minicucci – are showing leadership on these critical issues, and more lawmakers need to step up. The COVID-19 Housing Equity Bill is not another moratorium. Instead, it's designed to help protect tenants and landlords from losing their homes, while ensuring that landlords not only don't have to evict their tenants, but are also healed – a win for all. the world. It would require landlords to apply for housing assistance before an eviction, suspend foreclosures and require forbearance in accordance with federal guidelines, and in doing so, protect vulnerable tenants and landlords from losing their homes.
We urge MA lawmakers to use all the tools at their disposal to address the state's housing crisis, including the COVID-19 Housing Equity Bill. The bill is currently stalled at the Housing Committee, and our residents cannot afford the inaction of state leaders. We urge lawmakers across the state to act as our local leaders have done and act now to prevent further evictions and foreclosures by passing the COVID-19 Housing Equity Bill. It will help protect people's health and promote a strong and just recovery from the COVID-19 pandemic.
Jessica Andors is the Executive Director of Lawrence CommunityWorks. Contributors to this column include: Guy Fish, CEO, Greater Lawrence Family Health Center; Evelyn Friedman, executive director of the Greater Lawrence Community Action Council; Yesenia Gil, executive director of Bread & Roses Housing; Ana Luna, Executive Director of ACT Lawrence; and Meegan O'Neill, executive director of Essex County Habitat for Humanity.