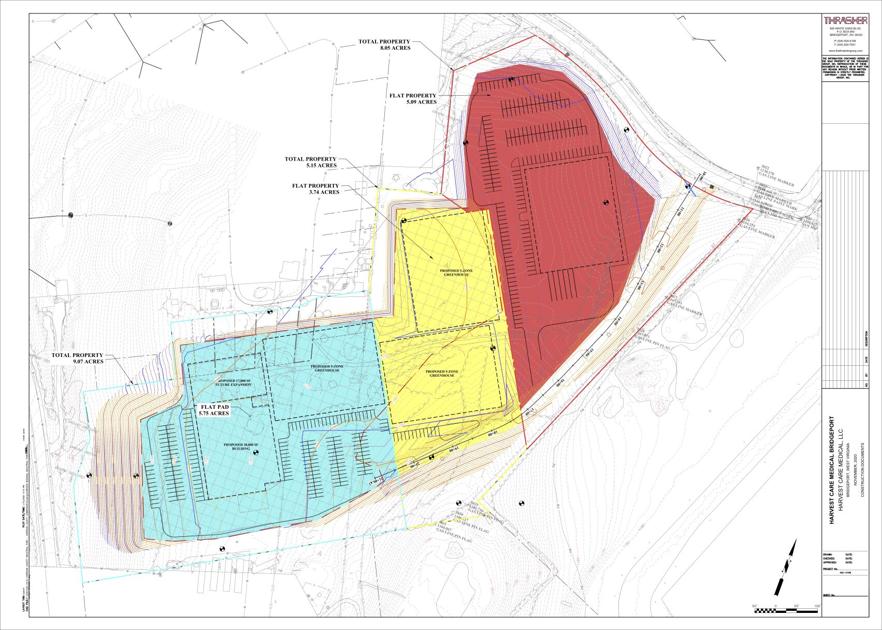 CLARKSBURG, Va. (WV News) – The Harrison County commission will make an advance payment of $ 150,000, plus interest, on a property in the Harrison Regional Industrial Park to secure a partial release of that property, which is expected to be handed over to a medical cannabis company as early as next week.
In 2019, the Harrison County Commission voted to go ahead with the purchase of approximately 21 acres owned by Dr. Elliott Thrasher. Under the arrangement, Thrasher agreed to finance the property over four years at a rate of approximately 4%.
Since the commission cannot go into debt on a future commission, the commission made the purchase through the Harrison County Development Authority, with the commission reimbursing the payments to the Development Authority.
The Thrasher property is part of the new development of the Harrison Regional Industrial Park. Work is already underway on a Harvest Care Medical cannabis cultivation and processing facility. Under an agreement with the Development Authority, Harvest Care develops the property at its own expense, with the understanding that when these obligations are met, the Development Authority will cede these acres and supporting lands to the company.
According to Commissioner David Hinkle, work is nearing completion on the site, with work currently underway on the access roads and inside a structure at the site.
Company officials told WV News over the summer that the company hopes the facility's products will be ready for sale by the end of the year.
Payment is required to secure the partial release of nine acres of the Thrasher property, which will allow the Development Authority to allocate those acres to Harvest Care Medical while ensuring that the owner of the property is comfortable with a collateral. on the loan balance, Hinkle said. .
Thrasher "wants to make sure he has enough collateral for what he owns," Hinkle said.
According to Hinkle, the payment was scheduled for June and therefore will not require a budget review.
The commission approved the payment and partial release of the 2-to-1 property at a special emergency meeting on Friday. Commission President Susan Thomas opposed it.
The majority of the meeting was held in executive session.
Thomas told WV News she doesn't feel she has enough information to make a decision and said she would always like more information on the matter.
Thomas said she "never wants to delay development" but wants to make sure things are done the right way and right the first time around.
Senior Editor JoAnn Snoderly can be reached at 304-626-1445, by email at [email protected] or on Twitter at @JoAnnSnoderly.